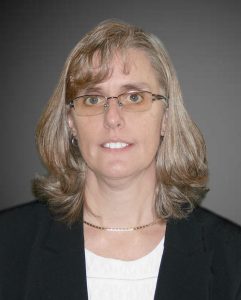 Melissa Balbaugh has joined the Management Council's leadership team as the Director of Customer Services and Support effective July 1, 2020 in succession of Bill Young who retired on June 30, 2020.
Melissa began her career in educational technology as a district technology coordinator and computer application/business teacher. During that time she developed a wonderful relationship with her district's Information Technology Center (ITC). While at the district, she led the implementation of OhioSchoolNet and Raising the Bar technology initiatives. In the mid 2010s, she transitioned from the district to an ITC, which introduced her to the Management Council and many of the programs that they support state-wide.
She joined the Management Council in the mid 2010s and previously served as a Program Manager for several programs supported by the Customer Services and Support division. As Program Manager, Melissa lead the Ohio K12 Help team to deliver excellent support to teachers and education leaders throughout Ohio. Melissa will also lead the Management Council's IT Service Management Strategy based on the Cherwell Service Management, which is used by over a dozen major K12 service providers across Ohio.
"Her considerable background in this area, her strong management and communications skills, and her relationships with our education partners were primary considerations in this decision," noted Management Council CEO, Geoffrey Andrews. "I am looking forward to working with Melissa as she leads a talented staff."
Congratulations, Melissa, on your promotion!